The Light Inside the Dark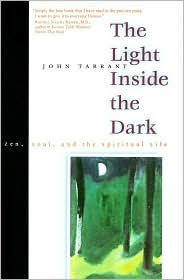 The Light Inside the Dark: Zen, Soul & the Spiritual Life
, John Tarrant
Here's one I was unaware of, which is on it's way to my house right now. I will recommend it sight-unseen based on the high praise from a close friend whose opinion on such things is never wrong. I am looking forward to this Buddhist/Jungian (Jung & Hillman both we are told) account of the spiritual path.
I can also confirm my suspicion that Loy's book
The World is Made of Stories
is indeed worth reading. It is short but excellent. I started it on the plane to London, and finished it in the customs line in Heathrow. And then promptly left it, and all my underlinings & comments, in the cab I took to Kensington.
.